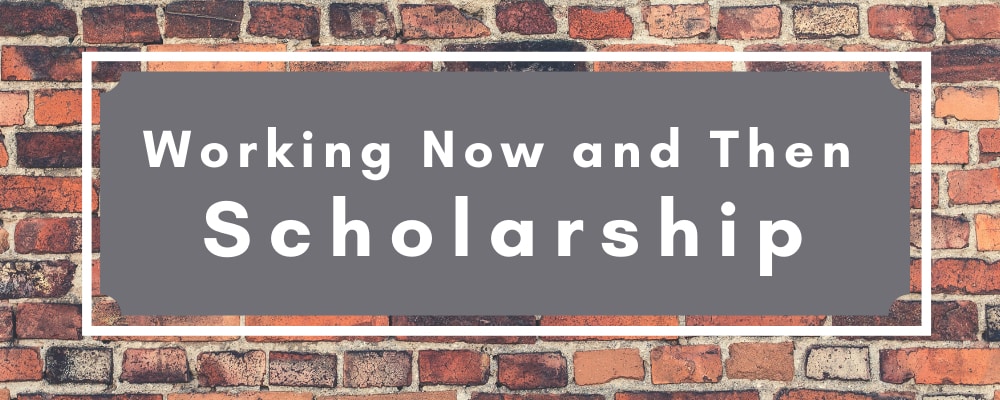 Working Now and Then Announces Winner of Undergraduate Scholarship
December 17, 2021
---
The cost of an undergraduate degree has increased nearly 35% from 2010-2020. And between 1989 and 2016, college costs shot up eight times faster than wages.
For students hoping to use their degree to help workers' rights, the cost of college presents a major barrier. In response, WNT began offering the Working Now and Then Undergraduate Scholarship in 2019. The $1,000 scholarship supports a promising undergraduate student considering a career in workers' rights.
The 2021 Working Now and Then Undergraduate Scholarship will go to Robert Hodge of Seattle, Washington. Hodge currently attends Eastern Gateway Community College, where he is majoring in labor studies. In the fall, Hodge will attend the Rutgers School of Management and Labor Relations.
Hodge plans to use his degree to become a labor representative. As the chairman of the board of trustees for his shipyard union, Hodge has gained valuable experience advocating for workers. His future plans include potentially attending law school so he can fight for workers' rights.
"I sincerely appreciate the scholarship," says Hodge. "This will help me pay for the degree I am seeking to help serve my fellow workers and further the goals of our union: better pay, better conditions, and better representation. 
Hodge brings a track record of work in Seattle's shipyards. Outside of work and school, Hodge volunteers at the Northwest Maritime Center and the Center for Wooden Boats. 
"Rising up from a job working in heavy industry into a position that furthers the rights of workers is not easy," Hodge relates. "The scholarship funds I have received will help pave my path with education."
In his winning essay, Hodge wrote about the changing relationship between labor and large companies. The move toward contract work and the gig economy has stripped away many workplace protections. 
Hodge sees collective action and union membership as a key way to protect workers in the future. The essay will be featured on the Working Now and Then blog.
Working Now and Then added a scholarship for undergraduates based on the success of the Charles E. Joseph Employment Law Scholarship. 
In spring 2021, the employment law scholarship awarded $1,000 to Howard Law student Reagan Tillery.  "I aspire to become a public interest attorney, specifically working with non-profit organizations," says Tillery. "This scholarship will aid me in my pursuit by helping to offset the cost of attending law school."
The Charles E. Joseph Employment Law Scholarship will award another $1,000 scholarship to a current or admitted law student in May 2022. 
For more information, see the Working Now and Then Undergraduate Scholarship page or visit Working Now and Then.