Charles Joseph Testimonials
---
Charles Joseph has a track record of success.
NYC employment lawyer Charles Joseph has decades of experience recovering money for workers.
He is the founding partner at Joseph and Kirschenbaum, an NYC employment law firm that has recovered more than $140 million for clients.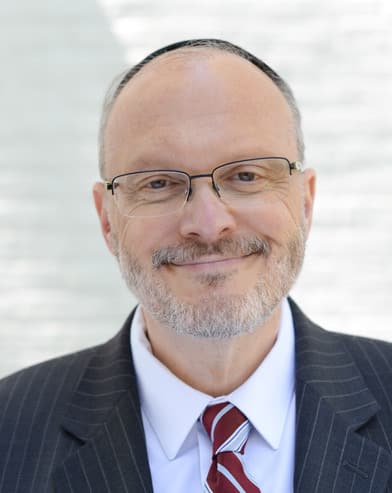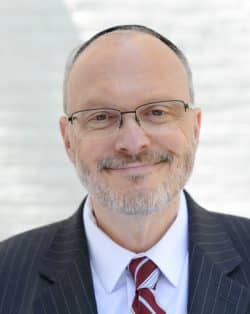 Clients have praised Charles Joseph as a "smart and skilled attorney who will fight for your rights." Former clients call him an "empathetic listener" and "thoroughly helpful."
Clients feel "cared for" and "comfortable" with Charles Joseph because he "authentically cares."
"He has incredible empathy for all his clients. It's never just about the case. He never loses sight of the human story at the heart of every matter. This pushes him to get the best results possible for his clients."
Charles Joseph has recovered millions for victims of workplace discrimination, wage theft, and sexual harassment. Check out Charles Joseph's major results in employment law cases.
Reviews from Charles Joseph's clients
"Key to the success of our case"
Charles has been on point with regards to decisions that were key to the success of our case. He's incredibly smart and good at what he does. His experience and familiarity with law in New York City is astounding.
"Strong, smart & effective legal representative & advocate"
Mr. Joseph is very knowledgeable, analytical, intuitive & resourceful.
While taking extensive time to thoroughly learn & evaluate my case, he recognized me as an individual without making generalizations or taking shortcuts to risk success on my behalf.
I highly recommend Mr. Joseph as an attorney for cases of employment discrimination & labor law.
---
"Smart and Strong Advocate for Your Rights!"
Charles Joseph is a smart and skilled attorney who will fight for your rights. He is the kind of attorney who does not leave work at the office . . . he continually thinks about and works on your case.
If you feel like you are just one individual fighting against a large corporation, Charles will be by your side to help you state your case and WIN.
Not only does he have a sharp legal mind, but he is also compassionate and makes sure that his clients are happy personally and professionally.
While I hope that I do not require his services again, if I need an employment attorney, Charles Joseph will be the FIRST person that I call. His advice is priceless. (And he helps keep you smiling through the hardest of times.)
---
"Legal, Personal, and Beyond"
Charles Joseph is above all a decent, caring, and wonderful human being. His approach to a client's problem extends beyond legal into a personal touch that I have not seen in other legal representation.
I feel comfortable, cared for, and confident. He leaves no doubts in the end that we are pursuing the best course of action. I end my consults with him feeling like a more successful person, as well!
---
"Thoroughly helpful!"
I called Mr. Joseph due to a pressing job issue, he was very helpful, and helped me solve my problem quickly. Attentive to details, pragmatic, and extremely efficient, highly recommend!
---
"One of the Best and Brightest Lawyers"
Charles is one of the best and brightest lawyers that I have worked with. A true professional, dedicated to his service and delivering successful outcomes for his clients. It is always an absolute pleasure working with Charles.
---
"Call Him!"
Charles Joseph is an exceptional attorney! He is extremely professional, knowledgeable, and highly responsive to the needs of his clientele.
He is definitely focused on the needs of his clients . . . and that is why I have no hesitation to recommend him to friends, family members, and any others. Top Notch! Call him . . . retain him!
---
"Excellent customer service & insight"
Charles took the time to speak with me and provide insight and guidance. It was a pleasure to have someone be responsive to questions and helpful in providing useful information.
Charles went out of his way to be supportive and provided a recommendation for my needs.
---
"I highly recommend him as an attorney"
Charles Joseph represented me in a successful claim of sexual harassment and retaliation in employment. From our first meeting, he proved to be an empathetic listener and an excellent counselor.
It meant a lot to me to have an attorney who believed in me at a time when reports of sexual harassment were often met with skepticism and victim-blaming. Throughout the legal proceedings, he was a passionate advocate for me.
Charles led the team who secured a very satisfactory settlement package, which helped to restore my dignity and allowed me to move on with my life.
---
"Great attorney"
Charles is a wonderful attorney who has helped me enormously. A lawyer with a decidedly intellectual bent, he is able to formulate case strategy and then pursue the goals doggedly and, ultimately, to great success.
I feel absolutely confident that Charles will fight for you and would recommend him to absolutely everyone!
---
"Excellent experience"
Charles Joseph won a complicated case for me against a very large multinational corporation. After initially discussing my case with Charles, I immediately felt that I had gained a valuable ally and advocate.
In addition to his legal and negotiating expertise, Charles also provided me with encouragement and moral support throughout the case. It was clear that Charles had my best interests at heart.
I have sought Charles' advice on several occasions since the conclusion of my case. His counsel is always thoughtful, empathetic and wise.
---
"Brilliant Lawyer"
Charles Joseph is a brilliant lawyer and a person of deep integrity who authentically cares about each and every client.
He has decades of experience and fights for the rights of his clients as if they were his own friends.
---
"Super Smart and a Master Negotiator"
I have known Charles for more than two decades. He's super smart and a master negotiator.
But more than that, he has incredible empathy for all his clients. It's never just about the case. He never loses sight of the human story at the heart of every matter. This pushes him to get the best results possible for his clients.
---
"Top-Notch Attorney"
Charles is a top-notch attorney — super sharp, diligent, and above all, a great listener.
---
"Truly the Best!"
I have worked with Charles Joseph as a fellow attorney for over 25 years. He [is] my "go to" employment lawyer.
Whenever a client has been wronged in the workplace and needs an attorney to fight for her until the end, Charles is my man. He's truly the best!!
---
Learn more about Charles Joseph and check out his results.