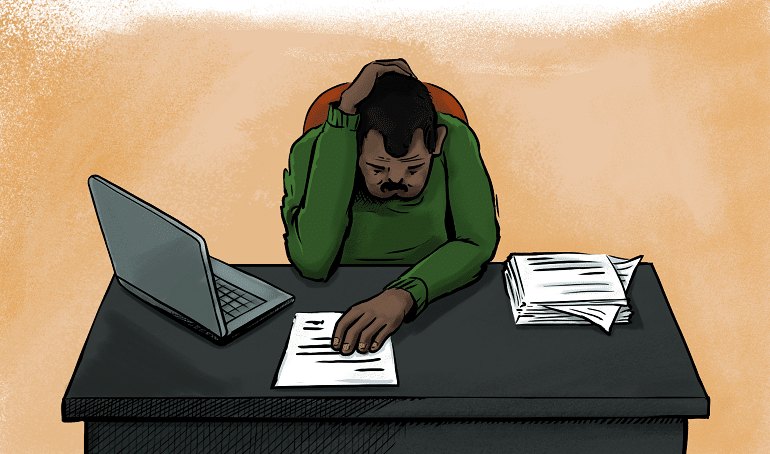 What New York's New Whistleblower Retaliation Law Means for Workers
January 28, 2022
---
Whistleblowers Will Have Better Protections in New York
By Genevieve Carlton, Ph.D
Whistleblowers help protect the public by reporting dangerous activities. They also report illegal activities at their work. And a new law will give New York's whistleblowers even stronger protections from retaliation.
In Oct. 2021, Governor Hochul signed a new whistleblower retaliation law for NY state. The law offers stronger protections for New Yorkers who report unsafe or illegal conditions at work. It also expands protections to new groups, including former employees who may have already experienced retaliation.
But what is a whistleblower? What counts as retaliation? And how will the new law help NY workers?
What is a whistleblower?
A whistleblower reports illegal or dangerous activities at their work. They report fraud, market interference, and public health and safety dangers. 
Multiple laws define and protect whistleblowers. For example, employers cannot retaliate against employees for acting as whistleblowers. That means your company cannot fire you for reporting unsafe work conditions to the government. They also cannot terminate employees who report illegal activities.
Punishing a whistleblower in these ways qualifies as retaliation.
Check out our FAQ on whistleblowers for more.
Retaliation Against Whistleblowers
Retaliation against whistleblowers can take several forms. Employers might illegally fire someone for reporting their company. This form of wrongful termination violates the law.
But retaliation can come in other forms. For example, employers might take away benefits or perks at work. They might put a whistleblower on lower-paying accounts, change their job responsibilities, or cut their pay.
Other forms of retaliation include threatening to fire someone. Threats to harm someone's future employment opportunities, like threatening to give a bad recommendation, also violate the law. So does threatening to contact immigration authorities or falsely report someone to the police.  
Learn more about whistleblower protections.
NY Whistleblower Retaliation Law
In Oct. 2021, New York passed a new whistleblower retaliation law. The new law protects employees who report illegal activities or public safety dangers. 
The law expands previous protections. Prior versions of New York's retaliation protections only applied to whistleblowers acting within the scope of their job duties. 
Whistleblowers also do not need to prove their employer violated the law or presented a valid danger. Instead, they only need to show that they had a reasonable belief of lawbreaking or a danger to the public.
"This legislation ensures that employees can speak out on dangerous or illegal business practices that endanger their health and wellbeing," said Governor Hochul. "No worker should have to endure poor working conditions, so I'm proud to further protect working New Yorkers by preventing workplace retaliation."
If employers retaliate against employees for acting as whistleblowers, the new law covers them. 
The law also includes a major expansion to protect independent contractors who act as whistleblowers and former employees. 
As New York State Senator Jessica Ramos explains, "When a worker comes forward to raise the alarm on dangerous or unlawful conditions in their workplace, they should have the security to know that taking that courageous step will not come back to haunt them."
An Expanded Definition of Retaliation
New York's whistleblower retaliation law also expands the definition of retaliation. While firing a whistleblower still violates the law, so do other "adverse actions."
These include threats, penalties, or other types of discriminatory treatment. Taking negative actions or threatening negative actions both violate the law. For example, threatening to demote or suspend someone triggers retaliation protections. 
Michael Benedetto, a member of the New York State Assembly, supported the law. "People will be free to report wrongdoing they see or suspect is occurring at their worksites without having fear of being retaliated against."
The new law will protect even more New York workers from retaliation. 
---
If you experience retaliation at work, including wrongful termination, contact an employment lawyer for a free consultation.