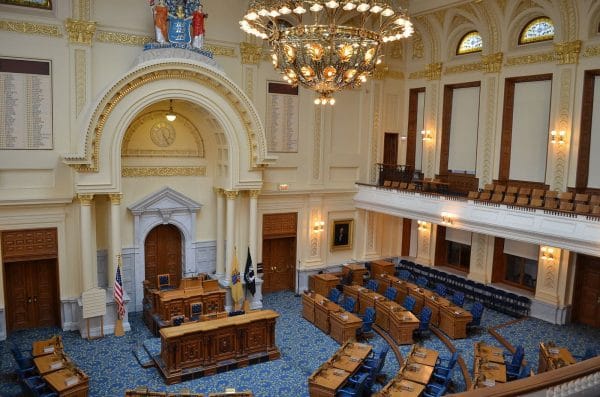 What New Jersey's Powerful Anti-Wage Theft Law Means For Workers
August 28, 2019
---
by Charles Joseph
On August 6, 2019, New Jersey's acting governor signed S1790 into law. The act includes stricter penalties for not paying wages and stronger protections for workers. What does the anti-wage theft law changes mean for workers in New Jersey?
Wage theft, including minimum wage and overtime violations, costs American workers billions of dollars each year. Low-wage workers alone lose an estimated $50 billion a year because of wage theft. In 2015-2016, the U.S. Department of Labor, states, and class action suits recovered a total of more than $2 billion in stolen wages, representing just a fraction of all unpaid wages. 
Stronger legislation, like New Jersey's anti-wage theft law, means workers recover more of their unpaid wages. Acting Governor Sheila Oliver, who signed the bill into law, said, "We must ensure that every hardworking individual in New Jersey receives the wages they worked hard to earn." 
New Jersey's anti-wage theft law includes some of the strongest protections in the country. Victims of wage theft can now recover all the unpaid wages plus liquidated damages equivalent to 200% of the unpaid wages. The act also covers wages lost because of retaliation and attorney's fees.
New Jersey workers can now file for wage theft for up to six years, extending the former two year statute of limitations.
The act also includes strong penalties for violators of the state's Wage Payment Law. Employers who knowingly withhold wages from workers must pay fines of up to $10,000 or face imprisonment of up to 18 months. 
Employers who fail to pay wages within 30 days can also face fines, penalties of 20% of wages owed, and possible imprisonment. The act makes repeat violations of the law, described as a pattern of wage nonpayment, a crime in the third degree.
"Wage theft is immoral, intolerable and yet, far too common," said Senator Loretta Weinberg. "More often than not, it is those at the lowest rungs of our socioeconomic ladder that are taken advantage of by their employer. It falls on us, therefore, to defend those who don't generally have the means to defend themselves." 
Weinberg, a co-sponsor of the bill, explains, "Giving employees greater power and protections is an important step in the path towards everyone earning a living wage."
"The unscrupulous employers robbing the hard working people of New Jersey of their time and money need to face the consequences of their actions," said Senator Linda Greenstein, also a co-sponsor of the bill. "When wage theft is apparent, there must be effective laws in place to protect the workers of our state and to punish the employers. Wage theft is a serious crime and it is about time that our laws reflect this."
New Jersey's new protections make it easier for workers to recover unpaid wages and create strong incentives for employers to pay their workers. Victims of wage theft can contact an employment lawyer for a free consultation to protect their rights.
The anti-wage theft law will go into effect on November 1, 2019. 
Charles Joseph has over two decades of experience in employment law and wage theft. He is the founder of Working Now and Then and the founding partner of Joseph and Kirschenbaum, a firm that has recovered over $120 million for clients.