New York Independent Contractors Attorneys
---
It is against the law for employers to illegally misclassify workers as independent contractors rather than employees. Yet many companies violate this law, which is a form of wage theft.
The law protects workers from misclassification, and wrongfully classified employees are eligible for unpaid wages and other denied benefits. In addition, independent contractors are protected under New York City's Freelance Isn't Free Act.
If your rights have been violated, a New York employment lawyer can help.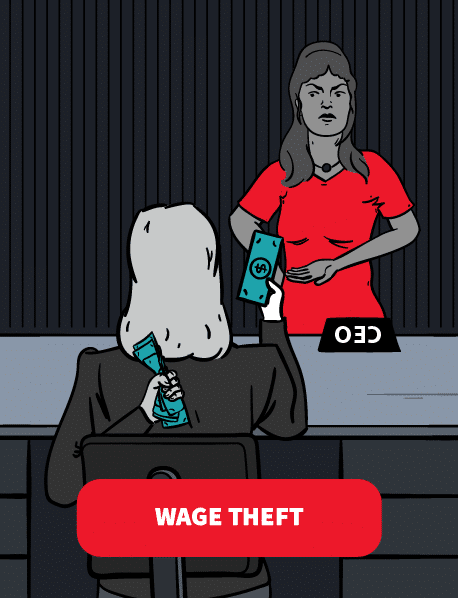 ---
Know Your Rights
It is cheaper for a company to illegally misclassify you as an independent contractor rather than an employee.
Employers don't have to provide independent contractors with overtime pay or even pay the minimum wage. They can also avoid having to pay Social Security and Medicare taxes, unemployment insurance, disability insurance, and workers' compensation insurance if a worker is classified as an independent contractor rather than an employee.
Misclassification of employees is a major problem––it deprives workers of wages and benefits which they are legally owed.
If you have been illegally misclassified as an independent contractor, you are protected under federal, New York state, and New York City laws. A New York employment lawyer can protect your rights.
Independent Contractors in New York City
A new law protects independent contractors living in New York City: the Freelance Isn't Free Act.
The Act protects every freelancer working in New York City, even those who do business under a trade name or are incorporated. However, if you are an organization of more than one person, you are not protected by the Freelance Isn't Free Act.
Also, there are three types of freelancers who are not covered by the Act––sales representatives, licensed practicing attorneys, and licensed medical professionals.
Freelance workers are covered by the Act regardless of their immigration status.
The law covers any contract between a freelance worker and a "hiring party," where the contract has a value of $800 or more, by itself or when aggregated with all contracts between the parties over the past 120 days.
A "hiring party" is any person, organization, or entity that hires a freelance worker. It does not include any local, state, federal, or foreign government. The hiring party does not have to be headquartered in New York City to fall under the Act's protections.
The Law Requires The Hiring Party to Provide A Contract
The law requires that the contract between the freelancer and the hiring party be in writing and include:
The parties' names and mailing addresses

An itemization of services to be provided

The "value of services to be provided"

A description of the rate and method of compensation

The date when the "hiring party" must pay the compensation or the "mechanism by which such date will be determined"
Once the freelance worker has started performing services under the contract, the hiring party is not allowed to demand that the freelancer accept less money in order to be paid on time.
Freelancers have the right to be paid by the due date in the contract. If there is no due date, the hiring party must pay the freelancer within 30 days after completion of the services listed in the contract.
Penalties Include Double Damages
If the freelancer is not paid on time, he or she may take the hiring party to court and be awarded double damages––two times what they were supposed to be paid under their contract––even if the hiring party claims services were not completed or performed in a satisfactory manner.
Freelancers who prevail can also receive reasonable attorney's fees and costs.
The law also protects freelancers who file a complaint against hiring parties from retaliatory harassment, intimidation, and other threatening behavior.
Freelancers Have Up To Six Years to File a Claim
Freelance workers must file a complaint within two years of the violation for failure to provide a written contract. Freelancers have six years to file a complaint for nonpayment, underpayment, or an act of retaliation.
Freelancers can take their claims to court or file a complaint with New York City's new Office of Labor Standards (OLS). Hiring parties found to have breached a written contract can be fined $250. Repeat offenders could face legal action from the City and OLS, as well as civil penalties up to $25,000.
A New York employment lawyer can help protect your rights.